Posted by vvsdesign | Filed under new release
i had promised my next album will be medieval, celtic and irish.
here it is. "Celtic Moods & Irish Folk"
i had listened and collected so many beautiful old songs and these are the result of them. all songs are traditional irish and most of them are more than twohundred years old and they are so brillant written and composed.
i want to honor these worldwide famous songs with my orchestral arrangement and song structures.
it exists so many variations of them. now you can hear mine.
i hope you like my atmospheric interpretations. enjoy them.
listen in -> http://www.jamendo.com/de/album/105230
Tags: album, celtic, folk, irish, Medieval, music, orchestral, traditional
Posted by vvsdesign | Filed under new release
Christmas special – an medieval begin, raise up to epically rock and goes back to the lovely small acoustic play.
listen "what child is this" and "carol of the bells" new arranged.
i wish you all the best, merry christmas@all and peace on earth.
Tags: christmas, epic, Medieval, Rock
Posted by vvsdesign | Filed under music videos
"Open Driving" a brandnew Youtube Video. Watch in and "drive open into the sunset."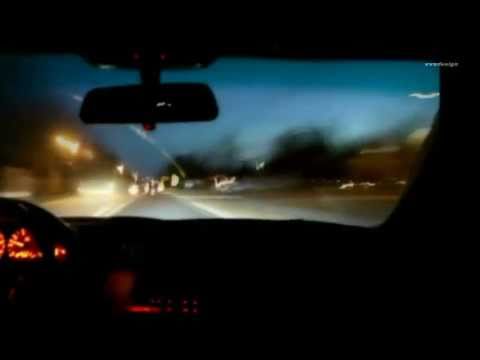 Tags: driving, night, sunset, video
Posted by vvsdesign | Filed under music videos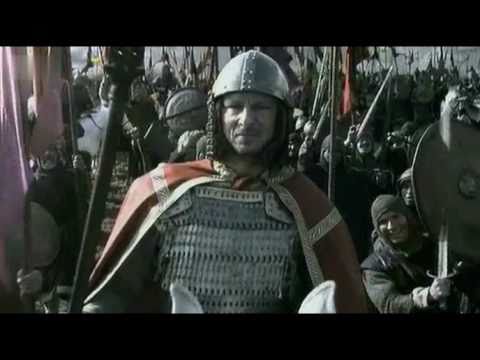 King Otto I. The Great
King of Germany and Holy Roman Emperor
912 – 973
The "Lechfeld" Battle
Soundtrack Title – winds of war by vvsmusic
————————————————–
Otto I. the Great (23 November 912 in Wallhausen — 7 May 973 in Memleben), son of Henry I. the Fowler and Matilda von Ringelheim, was Duke of Saxony, King of Germany, King of Italy, and "the first of the Germans to be called the emperor of Italy" according to Arnulf of Milan. While Charlemagne had been crowned emperor in 800, his empire had been divided amongst his grandsons, and following the assassination of Berengar of Friuli in 924, the imperial title had lain vacant for nearly forty years. On 2 February 962, Otto was crowned Emperor of what would later become the Holy Roman Empire.
More Information in English here:
http://en.wikipedia.org/wiki/Otto_I,_Holy_Roman_Emperor
——————————————————————————–
Die Lechfeldschlacht Otto I. gegen die Slawen und Magyaren
Als der erstgeborene Sohn von Liudolf sich gegen Otto seinen Vater erhob, bedrohten auch die Ungarn das Reich. Obwohl die Ostmarken zur Sicherung gegen heidnische Slawen und Magyaren eingerichtet worden waren, blieben die Ungarn an der Ostgrenze des Ostfrankenreiches eine dauerhafte Bedrohung. Die Ungarn kannten das Reich und dessen innere Schwäche, die ihnen Anlass gab, im Frühjahr 954 mit einer großen Streitmacht in Bayern einzufallen. Zwar war es Liudolf und Konrad gelungen, ihre eigenen Gebiete zu schonen, indem sie den Ungarn Führer in den Westen mitgaben, die sie östlich des Rheins durch Franken geleiteten. Außerdem hatte Liudolf am Palmsonntag des Jahres 954 in Worms ein großes Gastmahl zu Ehren der Ungarn veranstaltet und sie mit Gold und Silber überhäuft. Aber der Sohn Ottos, Liudolf sah sich nun dem Vorwurf ausgesetzt, mit den Feinden Gottes paktiert zu haben, und verlor schlagartig Anhänger an Otto. Die Bischöfe Ulrich von Augsburg und Hartpert von Chur vermittelten ein Treffen zwischen den Konfliktparteien auf einem Hoftag in Langenzenn. Verhandelt wurden nicht so sehr die Ursachen des Konfliktes zwischen Vater und Sohn, sondern vielmehr allein die Verwerflichkeit des Paktes des Liudolf mit den Ungarn. Dessen Verteidigung, er habe dies "nicht aus freien Stücken getan, sondern durch die äußere Not getrieben, war schwach.
Mehr von König Otto I. der Große in deutsch:
http://de.wikipedia.org/wiki/Otto_I._(HRR)
http://www.koenig-otto-der-grosse.de
Tags: epic, filmmusic, King Otto, orchestral, Roman Emperor, soundtrack, video
Posted by vvsdesign | Filed under music videos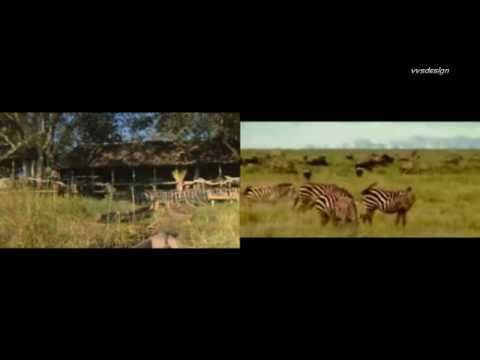 this is not a typically traditional africa interpretation.
a little bit epically, a little bit modern, a little bit soundtrack.
Tags: Africa, filmmusic, orchestral, soundtrack, traditional, video
Posted by vvsdesign | Filed under music videos

the well known song on jamendo "night hunter incl. full moon (prelude) from the album "gothic tales" got a new arrangement.
full moon the planet earth version is more epic and impressive, like the endless eternity.
enjoy that video. the picture are taken by the "esa".
Tags: epic, filmmusic, full moon, Gothic, night, orchestral, soundtrack, video
Posted by vvsdesign | Filed under new release
+++ they said, +++ "Godzilla is sleeping on Toho Island!" +++ really? perhaps +++
listen to the amazing hammering japanese taiko's, tom's, e-guitar, orchestra and "himself".
+++ ils ont dit, +++ "Godzilla dort sur l'Île de Toho!" +++ vraiment ? peut-être +++
écoutez le taiko's japonais donnant des coups de marteau stupéfiant, le tom's, la guitare électronique, l'orchestre et "lui-même".
+++ man sagt, +++ "Godzilla schläft auf der Toho Insel!" +++ wirklich? vielleicht +++
hört das unglaubliche szenario mit japanischen taiko trommeln, e-gitarre, orchester und "seiner selbst".
Tags: filmmusic, godzilla, orchestral, soundtrack
Posted by vvsdesign | Filed under new release
"night" is the opener of an exiting adventure in the beautiful darkness.
"night hunter" is a story about the mystical chimeras in the blue shimmering night. there are real.

Tags: darkness, epic, Gothic, night, orchestral
Posted by vvsdesign | Filed under music videos
Seafaring at it best
Tags: epic, filmmusic, sailing, seafaring, soundtrack, video
Posted by vvsdesign | Filed under bio
haha, hi folks. yes i found my blog right now.
so, i'm going to fill my blog step by step and give you more information about me.
who i am? who is vvs?
vvs are the initial letters of my name and i'm mainly a software author for multimedia applications and graphic designer.
in music i'm a simulator and produces my songs digitally. in my youth i have had in music 7 years private lessons and played flute and accordion.
fortunately remained for me the notes and theory of harmony. many decades later i discovered the fantastic possibilities songwriting with the computer at that time still on DOS basic. gradually prepare i mean music software ever further on around better results to obtain to be able. meanwhile i wrote 400 songs and approximately 20 – 30 songs constantly in the production status. occasionally i take myself one of it,… until i have a new melody in my head, again:)
creativity cannot be planned.
so, i'm thus no musician, i'm a composer, who tries to digitize his conception of music.
sometimes succeeds…
Tags: bio